Kundalini Yoga Immersion
With Tammy Boesch
Sept 2018
Cost $425.00 (Early Bird bySept 1) $350.00)
Aerial Teacher Training Immersion
9/7/2018-9/9/2018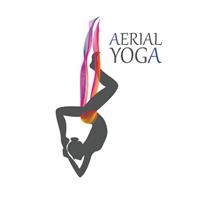 Enhance your teaching skills and add to your yoga repertoire with Aerial Yoga teacher training.
Learn how the aerial hammock can offer your students an expanded dimension of asanas not
always accessible on the traditional yoga mat.
Explore forward bends, backbends, laterals, twists, inversions, extension, and Savasana
integrating the hammock into your own personal style of teaching!
The Course
 Aerial Yoga Teacher Training Manual
 Benefits of practicing yoga with the aerial hammock
 Innovative sequencing and cueing
 Seamless transitions
 Safety
 Equipment set-up
 Rigging
 Modifications and adjustments for all body types
 Spotting and assists
Our 25-hour Aerial Yoga teacher training is a comprehensive three-day advanced training,
specifically designed for previously certified yoga teachers or Pilates teachers. 25-hours of Yoga
Alliance CEU's will be awarded upon successful completion of the training.
Questions contact:
candace@lcyoga.com
Deepen Your Practice, Enrich Your Life.
Teacher training provides you with the life-changing opportunity to dive deeply into the experience of yoga. Whether you want to teach or simply deepen your practice of yoga; this teacher training provides tools, resources, and skills to take you there.
Kundalini Immersion Module 1
20 CE Credits (Yoga Alliance)
June 2-3, 8-5p/ 9:30-6:30p
424.00 ($350.00 early bird) Early Bird Pricing ends May 1
Kundalini Yoga is called the Yoga of Awareness. It is a dynamic, powerful tool that is designed to give you an experience of your soul.
Consciously combine breath, mudra, eye-focus, mantra, body locks, and postures to balance the glandular system, strengthen the nervous system, expand lung capacity, and purify the blood.
It brings balance to the body, mind, and soul.
This 5 Module Kundalini Yoga Immersion is designed for teachers and students alike that want to deepen their practice, expand their knowledge and enrich their lives with the practice of Kundalini Yoga.
Module 1
History and philosophy of Kundalini Yoga.
Intro to pranayama, bandhas, mudras and mantra.
The 10 bodies.
An overview of the chakra system and how to work with this energy to remove barriers.
Kriya and meditation practice.
You will also learn about the Aquarian Age and its implications for the world today.
The 5 sutras of the Aquarian Age.
Most importantly, you will learn how to develop and maintain a daily personal sadhana, which is the foundation for a happy, healthy, fulfilling life. You'll be given a 40 day sadhana.